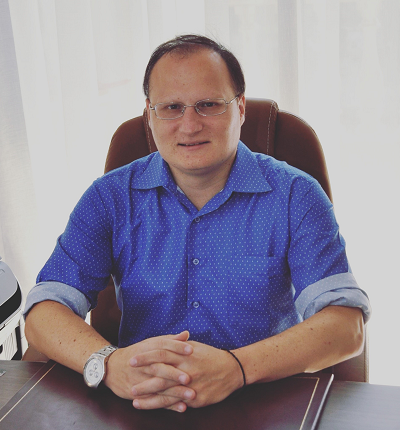 Kamtsiopoulos Iordanis
Surgeon Urologist - Andrologist - Thessaloniki

Kamtsiopoulos Iordanis is a urological surgeon and maintains a private practice in Thessaloniki. Agios Dimitrios specialized in General Surgery and then in Urology at the Urology Clinic of the General Hospital of Thessaloniki.
She was trained at the Gynecology Department of the same Hospital and at the Pediatric Surgery Clinic of the Hippocratic General Hospital. In addition, he has special experience in diseases of the kidneys, prostate gland, bladder and in erectile dysfunction, infertility, oncology, urinary lithiasis and urinary incontinence-plastic restoration of the foreskin, bridle, inguinal hernia, hydrocele and varicose veins.
Today he works at the Agios Loukas clinic, at the Arogi rehabilitation center (euromedica) and is a collaborator of Hygeia Kat Oikon. Finally, in the context of continuous training, he attends a number of seminars and conferences and is a member of the Medical Association of Thessaloniki, the European Urological Society and the Urological Society of Northern Greece.
Studies and Professional Experience
STUDIES

Education, Pediatric Surgery Clinic, General Hospital "" Ippokratio "" (2016 - 2017)

Education, Gynecology Department, General Hospital of Thessaloniki "" O Agios Dimitrios "" (2016)

Specialty, Urology, Urology Clinic, General Hospital of Thessaloniki "" O Agios Dimitrios "" (2013 - 2017)

Specialty, General Surgery (2012 - 2013)

Degree, Ovidius State Medical University, Constanta, Romania (2008 - 2011)

Degree, Medical School, University of Belgrade, Serbia (1999 - 2001)


professional experience

Private practice, Thessaloniki

Assistance Rehabilitation Center (Euromedica) (2018 - today)

Agios Loukas Clinic "(2019 - today)

Partner, Health At Home (2018 - today)

Doctor, Express Service

Field service, Amfissa Hospital & Lidoriki Health Center (2012)